Nullam leo ligula, dictum id eleifend interdum, Malesuada vulputate magna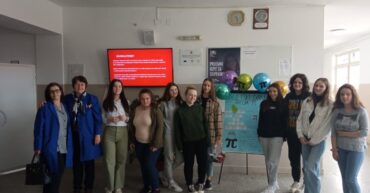 Obilježen DAN BROJA PI
Danas je u Mješovitoj srednjoj školi "Gornji Vakuf" obilježen "Dan broja π". Učenici su sa profesoricom matematike Hazimom Brzika učestvovali u obilježavanju dana najpoznatije matematičke konstante. Na velikom odmoru učenicima su podijeljena lizala koja su sadržavala kreativne poruke sa brojem π, urađen je pano, a na školskom led displeju su emitovani slajdovi sa zanimljivostima o […]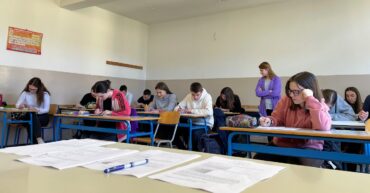 Održano školsko takmičenje iz fizike
Jučer je u našoj školi održano školsko takmičenje iz predmeta fizika. Učenici su se takmičili u četiri kategorije a postignuti su slijedeći rezultati: Grupa A – mehanika i termodinamika Grupa B – elektromagnetizam i oscilacije Grupa C – optika i atomska fizika Grupa D – sve oblasti Čestitamo učenicima na postignutim rezultatima i želimo puno […]
Održano školsko takmičenje iz matematike
Jučer je u Mješovitoj srednjoj školi "Gornji Vakuf" održano je školsko takmičenje iz matematike. Tri prvoplasirana idu na Kantonalno takmičenje iz matematike. Učenici su pokazali zavidno znanje, a ovo su rezultati po razredima: PRVI RAZREDI: DRUGI RAZREDI: TREĆI RAZREDI: ČETVRTI RAZREDI:
GET THE COACHING TRAINING BY ADAM JONES FOR FREE
It's limited seating! Hurry up

Vous devez profiter de la vie. Toujours être entouré par des gens que vous aimez, les personnes qui ont une conversation agréable. Il ya tellement de choses positives à penser.

The MBA course has given me the confidence to move ahead in my career. It gave me the opportunity to step back and reflect on what I do, how well I do it and where I can improve together with the toolkit to progress.

I couldn't imagine myself settling down so quickly in the "Masterstudy" Educational Center without the knowledge and experience that I gained through the Foundation Program

Roberta Theon
CEO, Techtonic Inc.
When I commenced the programme, I gave myself one year to challenge my thinking, change my outlook and choose my next step. This could not have been achieved without the remarkable opportunities and strategic tools afforded to me.